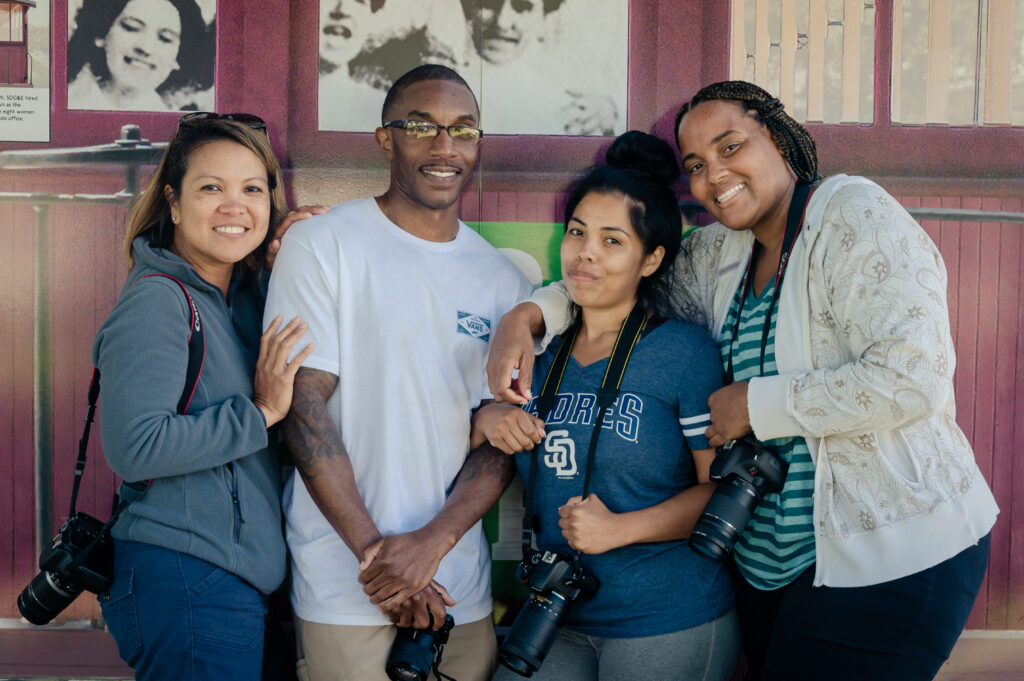 Another fun workshop in San Diego "No more auto mode workshop", a perfect workshop for beginners. This time with 4 students (2 Canons, one Nikon, and one Sony Mirrorless) eager to learn how to use their cameras to the full potential. The Weather and location was amazing like always, Coronado is one of the best places to have photography classes for levels.
I Love it when I get a student, who buys a camera and the first thing she wants to do is learn how to use it, that was your best investment,  big thank you Alishia for taking my workshop, I know you will capture amazing pictures of your son.
The next San Diego Workshop will be Saturday, Aug 3, 2019 if 3 students sign up.
Hector G.
San Diego Photography Classes
619 864 4614
San Diego Photography Camera Classes – No more Auto Mode Workshop. Best hands on Workshop